New technologies and materials have given us so many more options for kitchen lighting then just ten years ago.  Traditional incandescent lighting is of course still popular, but the growing popularity of long lasting, highly flexible, LED lighting is gaining.  When combined with the materials now available for kitchen countertops, cabinetry, and appliances, the options for kitchen remodeling and makeovers is truly dizzying.  Here are several kitchen lighting ideas I've found.
Pendant lights have been popular for ages, but consider combining them with recessed lighting positioned over functional work spaces.  This example from Plushemishere combines both with granite work counter tops and stainless steel appliances for a dramatic effect.
The use of track lighting and pendant lights, combined with granite counter tops and traditional wood cabinetry creates a warm and inviting kitchen.  From Pinstake.
Another great example of the use of pendant lights and recessed lighting.  In this example a large kitchen bar area serves for ample entertainment and eating spaces.  The warm glass globe pendant lights add warm and plenty of light.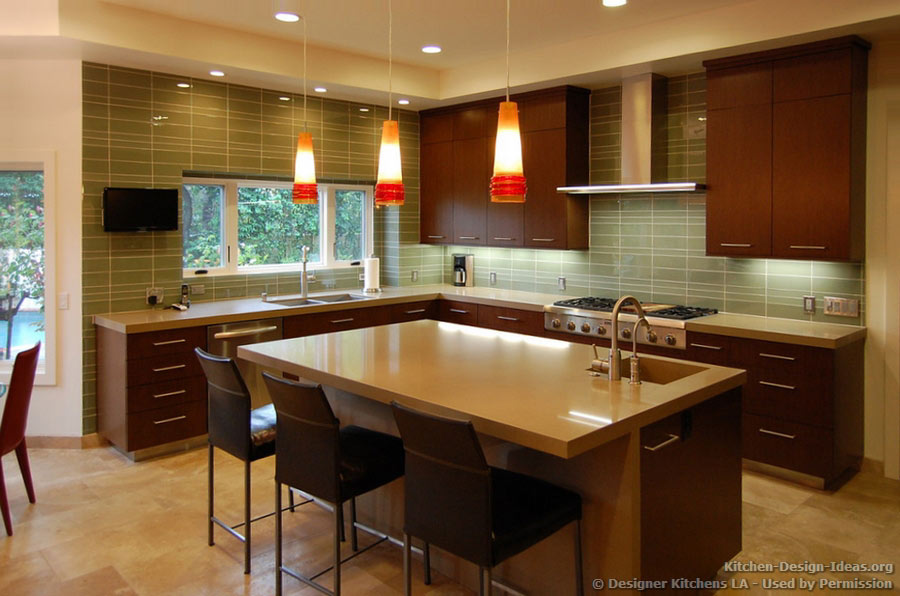 In this example, almost the exact same pendant lamps and recessed lighting fixtures were used but look at the different the choice of cabinetry and countertop materials makes.  Creating a warm intimate space.  From Kitchen Design Ideas.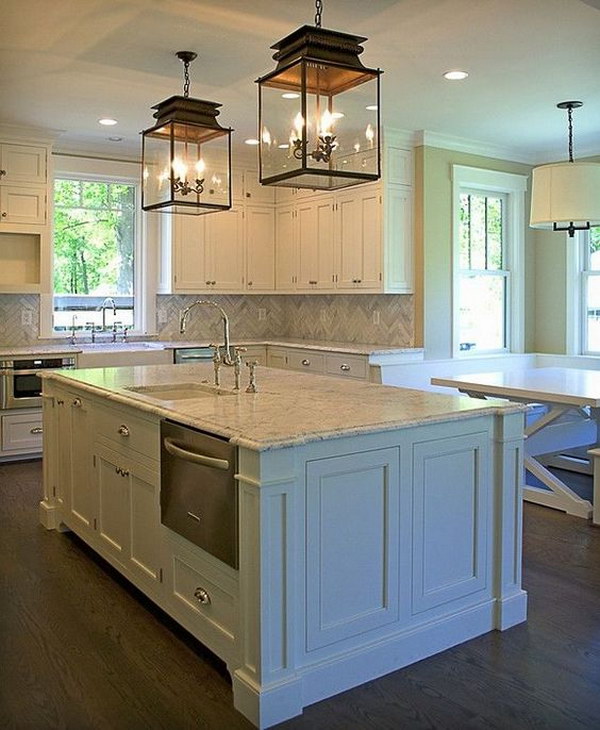 In this example large coach style glass pendant lights over the kitchen island add warmth to simple white cabinetry and granite counter tops.  The coach lamps add character to the kitchen while the recessed lighting illuminate important work areas.  From Ideastand.
In this example, a small efficient kitchen area also serves for eating space.  Contemporary pendant lighting designs and recessed lighting work together to illuminate the important work and eating spaces without being too obtrusive.  This lighting and kitchen design would work well in a studio or loft living space where space is a factor. Source.