Lately I've been curious about ways to do gardening indoors. Not just flowers, but herbs and vegetables that I might be able to cultivate year round. Here are a few ideas I've found others are trying.

Hanging plastic soda bottles for growing herbs. Source
I like this idea quite a bit.  It doesn't take much space and depending on the rack you use, it could yield quite a bit of growing space.  And it's portable! Source.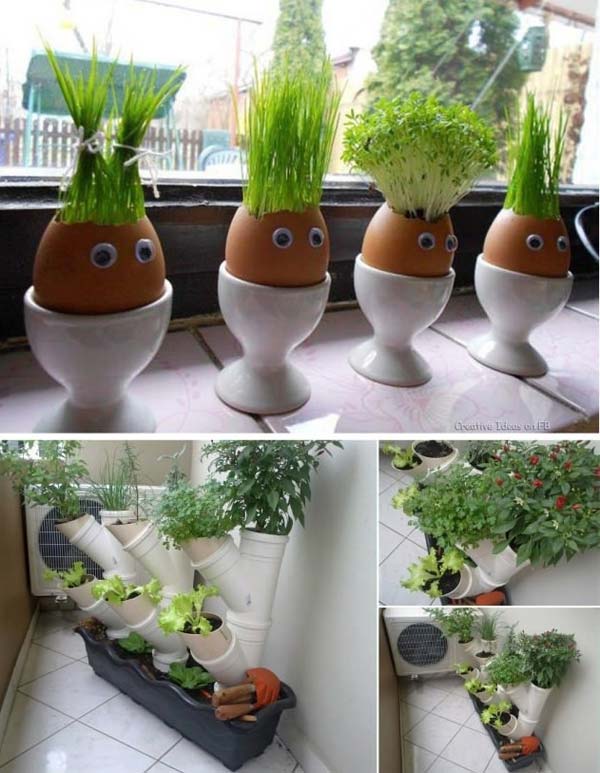 here's some fun ideas for growing individual herb plans in eggs shells and PVC plumbing.  Te PVC plumbing idea would seem to make a lot of sense and is super easy to assemble and move around. Source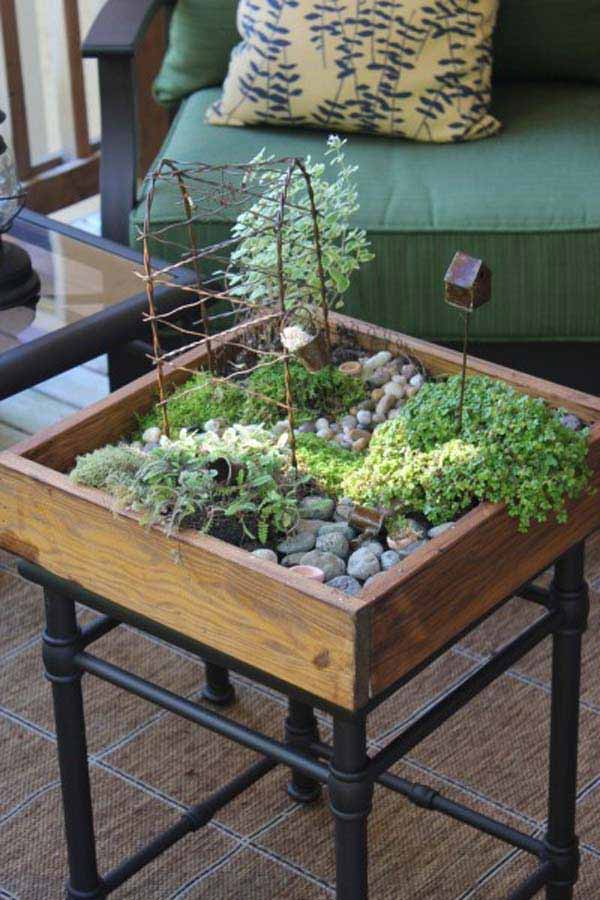 I think this idea has considerable merit too.  It's a bit more work but it's attractive and would appear to be rather sturdy. Source
If this works it would be an awesome idea to try.  It has the benefit of being placed out of reach of pets and children.  Not sure where I'd place it but I have plenty of rooms with sunshine. Source.
This would take up quite a bit more space.  But I can see the advantage of removable pots and of course the use of an old pallet is brilliant.  This could be a great idea for spring and summer growing season. Source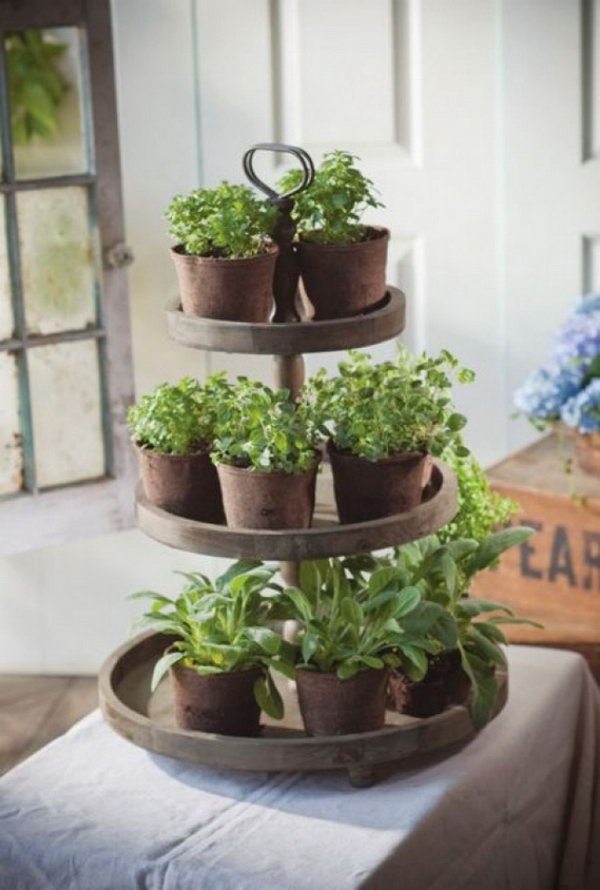 Well this is just about as simple as it gets but I love the idea of using it right in my kitchen.  Perhaps combine it with the pallet rack so I could grow and rotate continuous crops in individual pots and grab the pots I need for the kitchen.  Source.