We wanted to see if we could create a dinning room table from recycled woods and other materials so we started our search for pallet table ideas.  Here's what we found.
The basic farm table was well represented.  You need more than just pallets for this since it's buil on strudy 4×4 posts.  The construction was easy enough but we were looking for something a bit more unique and eye catching.  Source.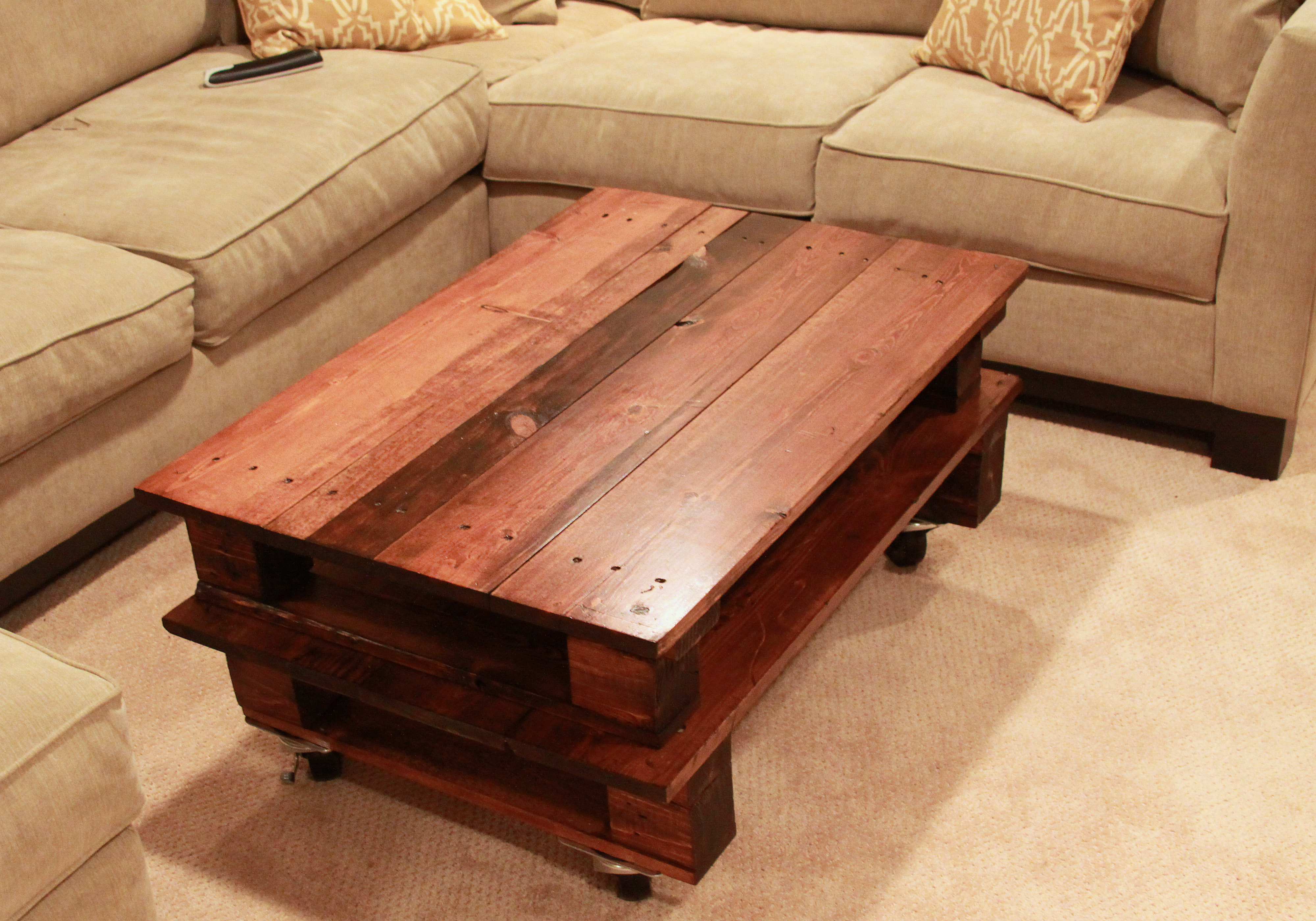 We loved this idea for a coffee table in our living are.  We  put it on our to-do list.  This would require some pretty clean pallets and a little disassembly and reassembly to fits the planks close together.  A good bit of sanding and staining too.
Another great coffee table idea.  The base is a fll size pallet and the top covered with a second layer of various colored scrap wood arranged in a herringbone pattern and trimmed with 2×1 strips.  A lovely look.
We were getting closer with this one.  Not strictly constructed from pallets, but it's a nice bench table constructed from reclaimed wood.  The top is a jigsaw of various pallet slats cut to size, fitted close together, and sanded. From DIY Pallet Furnture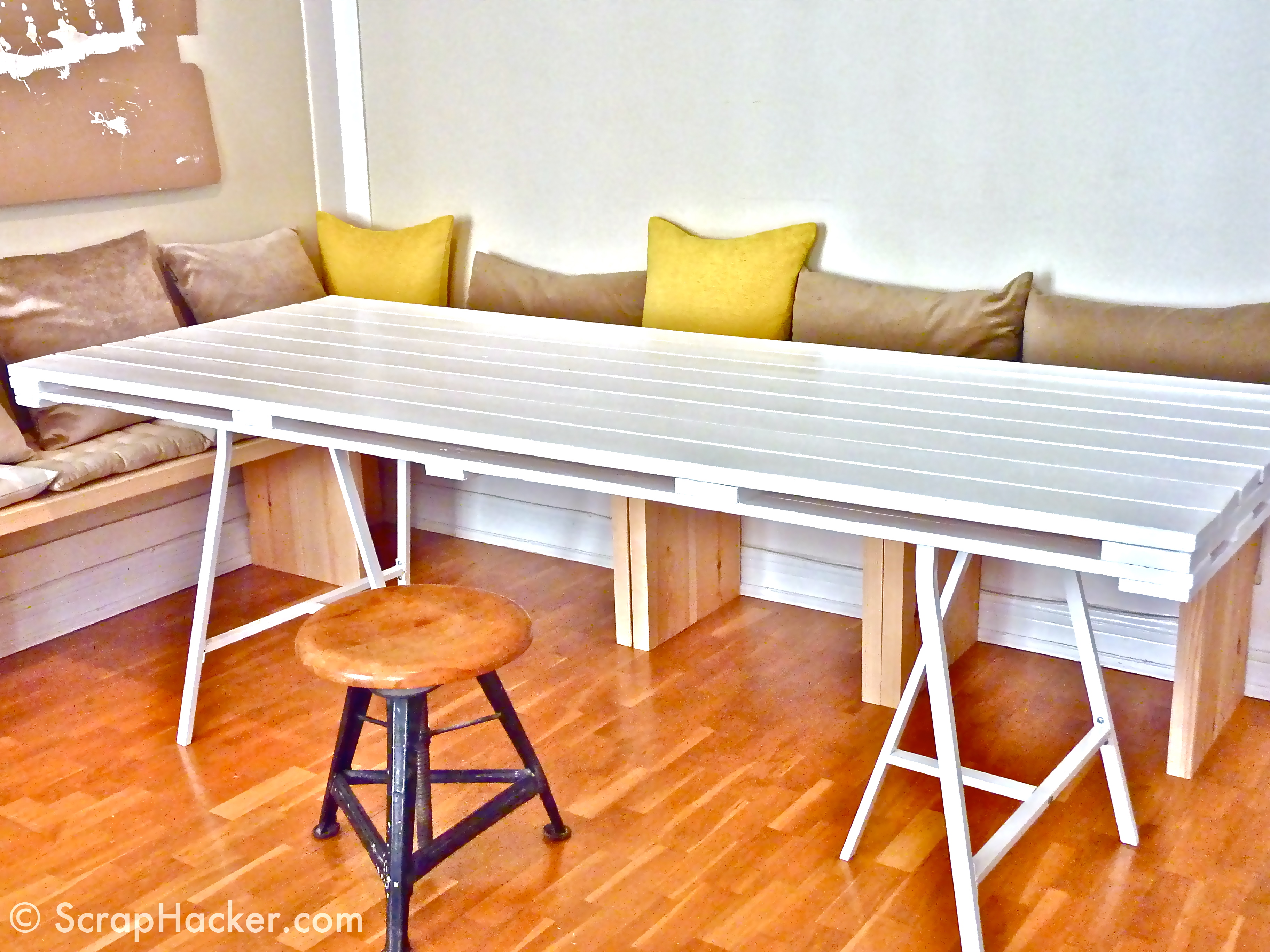 We were getting really close with this design idea.  I'd like to see sturdier support legs.  But it demonstrates that a basic pallet construction can be attractive for a dining table. From Scrap Hacker.
We settled on this design and are planning to tackle it soon.  The materials can be acquired from recycled pallets, disassembled and cut to size and reassembled.  It's a bit more of a project but with think the end result will be worth the effort.  I'll post pictures when it;s done! Source.